Wednesday July 8th - 7.00pm - 8.30pm
An Evening with Benjamin Johncock
DON'T MISS THIS ONE!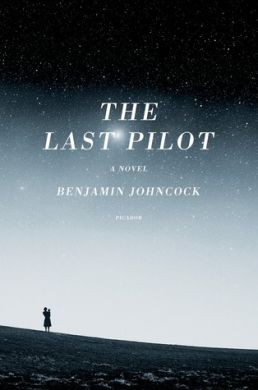 Benjamin Johncock, brings the space race to life in his stunning novel The Last Pilot, published in July by Myriad.
...and he's going to be HERE at the Big Green Bookshop!!
The story begins in the bone-dry Mojave Desert in the late 1940s, where US Air Force test pilots are racing to break the sound barrier. Among these pilots is Jim Harrison, a dedicated family man.

By the 1960s, the space race is well and truly underway and Harrison and his colleagues are offered a place in history as the world's first astronauts. But when his young family is thrown into crisis, Jim is faced with a decision that will affect the course of the rest of his life - whether to accept his ticket to the moon and at what cost.
The Last Pilot has been described by Joanne Harris as 'by far the best debut novel I've read in years' and having been lucky enough to read the book myself, I was totally caught up in the extraordinary human story that unfolds as two nations battle against each other in their quest to get to space.
We'll be chatting to Benjamin about this fabulous book, there'll be a reading or two no doubt and you'll have the chance to get a signed copy or two of the book which will be available to buy on the night.

It's a FREE event and refreshments will be served.